Information for authors
Papers
Information for authors
Manuscript preparation
Prospective authors are encouraged to electronically prepare their manuscript according to the following specifications:
Language: English
Size: A4
Two columns
Length: from four (4) to six (6) pages
---
Paper workflow
REVIEW PROCESS. After the initial submission, paper will undergo a single-blind peer-review process, managed by the program chairs and track chairs.
FINAL MANUSCRIPT. In the case of paper acceptance, authors will be asked to prepare a final version of the papers, including reviewers' comments. The final manuscript should correspond in length and content to the initially submitted version, except for the parts modified/added according to the reviewers' suggestions.
SELECTION FOR SPRINGER VOLUMES AND MATCOM JOURNAL. Immediately after the conference, the conference organising committee will inform all authors of presented papers about the selection process.
Authors of papers selected for the MATCOM Special Issue will be invited to revise the manuscript, eventually extend it and submit it to MATCOM special issue for a successive peer-review process.
Authors of papers selected for a Springer Volume will be asked to revise and reformat their manuscript, submitting also all source files, to fit the Springer requirements for publication in LNEE series.
Paper templates
In order to prepare your manuscript, please use the paper templates (LaTeX or MS Word) available for download on this page. The use of LaTeX is highly recommended for manuscript preparation.
---
An example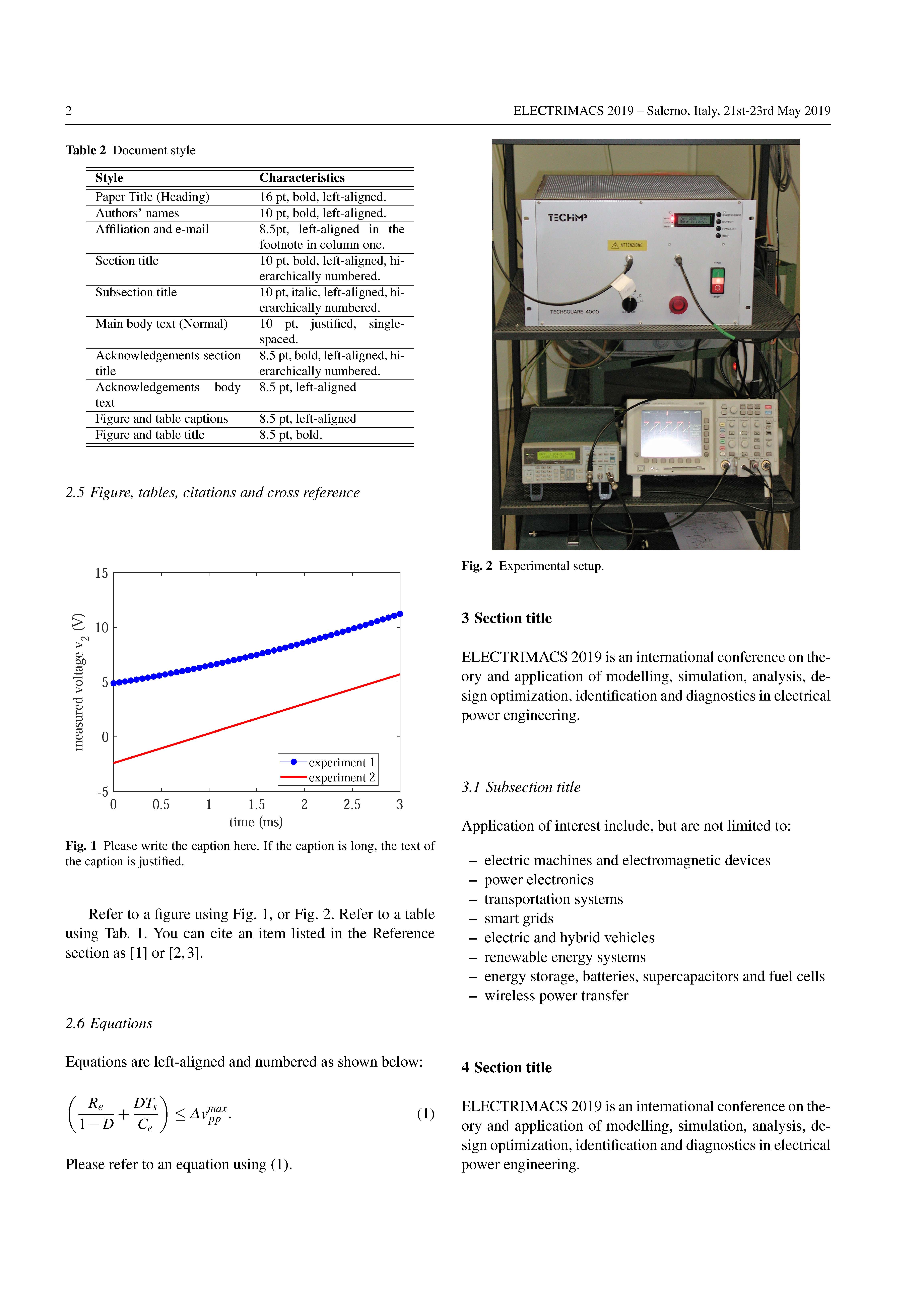 ---
Last update: 9th May 2019
---